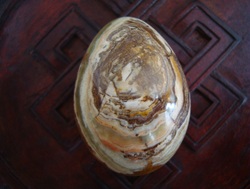 I love shopping for you and dickering for the best price is my joy and fun...

When I visit with my vendors I know which ones to ask for better prices and which ones just to go with it. New vendors you always test the waters to see what you can get. Being in the metaphysical world it's challenging not to beat up your vendors to much. You want to create a fare outcome. By purchasing deeper and wiser lotus always offers the best deals for you.


New Gemstone eggs arriving every week.