Readings with Rachel Day
My name is Rachel Day and I am an Intuitive Psychic.
I offer private readings Friday evenings at Lotus from 4 to 8 and occasionally on Saturdays from 3:30 to 7:30. I offer 20 and 30 minute readings. Prices are $20 and $30 respectively.


If you want an hour session, please call for an appointment.

Call 801.471.1457 for questions or appointments.


See you soon at Lotus. An adventure for the soul.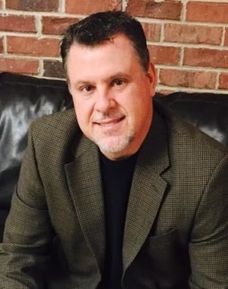 Astrology with Rob Barnes

Astrology is similar to a personal calendar. There is a time, season and reason for every aspect in our lives. We may go through life feeling as if we are in the dark; not knowing when to take action and when to take a step back and process.

You can access the calendar of your life through knowing your planets and receive the direction that the heavens intend for you. We can address such questions as:

• When will the challenge you are enduring end?
• What's coming up next in your life?
• Topics such as love, money or your career?

Rob Barnes is a skilled astrologer who can read your life path and explain it in words that you'll understand and take to heart. There are internal and external influences that when understood, will allow you to live your life with purpose and in alignment with your higher self. Be ready for life-changing awareness and be prepared for when your personal calendar turns its page.
Schedule a reading today:

• Natal/Birth Charts $99 - 1 hr.
• Yearly Forecasts $150 - 1 hr.
• Relationships & Compatibility $150 - 1 fr.
• Personal Calendar $50 - 30 min.
Call
801.699.8322
for a free consultation or an appointment. Walk-in sessions accepted based on availability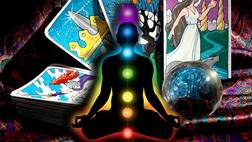 Arie B. Markell Psychic Medium ~ A Gift Given
​What a great way to spend the hours of my life... I'm opened minded and work as a team with my guides. I am also blessed to work along side of my younger sister and brother who have since passed on. I talk and work fast. I love the feel of spirits who wait and want so deeply to communicate with there friends and loved ones. I have also helped many to cross over....those who have met a sudden death and are unaware or frightened. very short and sweet messages can come from those who you have called on. Let me help you move forward or just feel your load is a little lighter.

$50 for half an hour and $100 for an hour.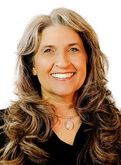 Suzanna Rose ~ Angel Intuitive/Medium
Suzanna specializes in Inner Child Work and Emotional Release Processing. She is a Clear Channel for your Divine Guides to speak through and delivers messages from the Akashic Archives.


Half Session $60




Full Session $120




All sessions include messages from your Divine Guides.




Property Rejuvenation available including a smudging, an evaluation

and a shifting of adverse energy.




Text Suzanna at (801)368-2932 to reserve your Healing Session.

Walk-in sessions accepted based on availability


For a full list and description of services visit Suzanna's website:www.angelrosehealing.com

Numerology with Juhl
Juhl is certified Master Numerologist, ordained Minister and pursuing a PHD in Metaphysic Sciences. Her passion for numerology can be felt by all who come in contact with her. The combination of her drive and natural optimism, provides her clients with an unparalleled support in constructing new equations that better serve them and their unique needs. Her inexhaustible enthusiasm fosters a renewed pursuit of happiness for those who have become tired with the drudgery of specific manifestations in their life. She is the founder of Psychology of Numbers Today, which was established in 2010. Though she is based out of Salt Lake City, Utah, she provides remote consultations nationwide.​
RSVP 801 898 3338
​
www.Psychologyofnumbers.today

The Emotion Code with Ellayn B McBroom Clearing Trapped Energy and Emotions
Ellayn has used The Emotion Code successfully with hundreds of clients and experiences "guidance" during her sessions that often reaches beyond the results projected for The Emotion Code. People are usually amazed to see how easily these energies can be found and removed and by how enriched they feel when they are freed from their trapped emotions.
Ellayn received her B.A. in Psychology from Antioch University, Los Angeles, and received her M.A. in Spiritual Psychology from the University of Santa Monica in 2007. She is a Graduate from Christopher Howard's Leadership and Coaching Academy. Additionally, Ellayn is a Certified NLP Master (Neuro Linguistic Programming, the science excellence) Certified Master Results Coach, Certified Performance Consultant, Certified Advanced Neurological Repatterning and a Certified Reiki Master.
In addition to her considerable experience as a caring master teacher and individual counseling and coaching that has focused on helping individuals love one's self and one's life, Ellayn is skillful in assisting individuals to understand how they motivate themselves and clearly identify and achieve their desired results.

Call now 801.871.5305 OR 818.515.8611